On 18 September Tax Institute President, Michael Flynn CTA, and Vice-President, Stephen Healey CTA, joined me at the ATO's quarterly National Tax Liaison Group meeting.


The NTLG is the ATO's peak consultative group on tax matters. Noting the importance of an efficient, well-designed and administered tax system, the NTLG drives improvements to:
tax law interpretation, administration, design and policy;

confidence in and compliance with the tax system; and

ATO service delivery.
At this meeting we discussed many issues with the ATO and Treasury, including:
progress of announced tax measures;

Australia's 2014 G20 Presidency and OECD BEPS latest;

planning for the future of the tax practitioner/ATO relationship re tax system modernisation;

managing impact of changes in ATO and Treasury operations due to redundancies;

progress of Project DO IT;

t

ax Transparency (public disclosure of tax information of large companies);

capacity for increased use of safe harbours to decrease compliance costs;

ATO-wide activities in relation to red-tape reduction;

review of public advice and guidance products; and

use of Taxpayer Alerts.
The minutes from this meeting will be published on the ATO website in the coming weeks. I would be pleased to discuss any of the above with interested members; please be in touch via taxpolicy@taxinstitute.com.au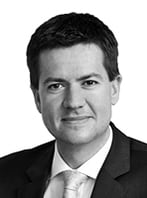 Robert Jeremenko CTA is Senior Tax Counsel of The Tax Institute.
The Tax Institute

is Australia's leading professional association in tax. Its 13,000 members include tax agents, accountants and lawyers as well as tax practitioners in corporations, government and academia.