Professional Practice Structures


This week the ATO released draft guidelines on the tax risks flowing from the use of partnerships of discretionary trusts and similar structures. You may read more detail about the ATO guidelines here.


The Tax Institute acknowledges the ATO's need to risk-assess professional practices, but this work should not taint legitimate business structures.


Unfortunately, the guidelines are a blunt instrument based on effective tax rates rather than legislation and case law. The ATO must consult widely and publicly before finalising these guidelines to ensure that they are based on an understanding of how professional practices function in today's economy.


Listen to my chat with Alan Jones from the 2GB breakfast show for more information on the implications of the proposed changes on consumer protection.


Parliamentary Committee for Tax and Revenue


Further to our appearance at the Committee last week, the Hansard containing the evidence of both The Tax Institute and the ATO is now available.

The Committee hearing provided another opportunity for us to raise issues of concern to members, including the portal and the lodgement program.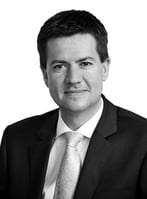 Robert Jeremenko
Robert Jeremenko CTA is Senior Tax Counsel of The Tax Institute.
The Tax Institute

is Australia's leading professional association in tax. Its 13,000 members include tax agents, accountants and lawyers as well as tax practitioners in corporations, government and academia.