We are excited to announce that The Tax Institute has been granted higher education provider status. This is a significant milestone for the tax profession and for your professional association. This means that the Institute will now be able to provide postgraduate courses to the tax profession.


Anticipating tomorrow's needs


This important step has been taken in anticipation of the changing needs of the profession. Over the next decade and beyond, the complexity of the tax environment will intensify, with shifts right across the taxation system. As a result, tax professionals will need to equip themselves with the skills and capabilities to provide higher-order professional tax advice.


What postgraduate courses will the Institute provide?


The Tax Institute will soon launch the Graduate Diploma of Applied Tax Law. This postgraduate program adds to our existing and well-respected subjects to provide a graduate diploma qualification. It will be taught and delivered in our usual practical and applied way to ensure immediate application in the workplace.


More information


We will soon unveil all the details of the new Graduate Diploma of Applied Tax Law and how it will benefit the tax profession. Meanwhile, please visit our website for further information on the program.


Download our new app


Our brand new app brings you each month's issue of Taxation in Australia on your iPad or Android tablet, alongside a host of great content from The Tax Institute. iPad users, you'll also find each week's TaxVine in the app, along with your free paper of the month. Android users, we're working on a solution to make these features available on your device soon. Download the app from iTunes or Google Play and start discovering what's new for yourself. Existing iPad app users — make sure to tap "update" when prompted on your iPad to update to our new app.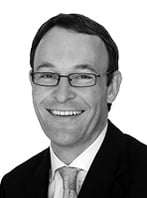 Noel Rowland
Noel Rowland is Chief Executive Officer of The Tax Institute.
The Tax Institute is Australia's leading professional association in tax. Its 13,000 members include tax agents, accountants and lawyers as well as tax practitioners in corporations, government and academia.