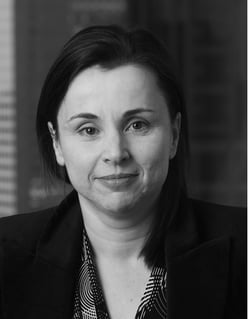 We sit down with Joanne Dunne, CTA, Partner at Minter Ellison Melbourne to chat about the session she'll be presenting at the upcoming Financial Services Taxation Conference in February 2014 on the Gold Coast.
Joanne is both Australian and New Zealand qualified and advises clients in both jurisdictions. She has been affiliated with The Tax Institute for a decade.
What does the Financial Services Taxation Conference mean to you, and more broadly, to the tax industry?
It's the only specialist conference where tax specialists in this industry sector get together.
What is the topic that you are presenting at the Financial Services Taxation Conference?
Case Law Update.
What can attendees expect to learn from your session?
Attendees will be given an overview of the income tax cases in the Federal Court and above since the last conference, including statistics on win/loss ratio for the Commissioner and taxpayer, & any trends in the Courts. Overseas cases of interest to this industry will also be highlighted.
What new or hot topics will you cover?
This is a case law update – so new income tax cases will be considered. Interesting and relevant cases from overseas will also be canvassed.
How will attending your session help delegates help their clients?
It will ensure they are up to date with the very latest case law.
Which other sessions at the conference are you most interested in attending?
The first day which focuses on BEPS – very relevant to future domestic policy.
What do you like to do when you're not knee-deep in tax?
I am a runner & have done 13 half marathons (slowly, and not all in one hit).

The 2014 Financial Services Taxation Conference is the flagship event in the financial services taxation calendar and attracts practitioners and in-house tax advisers from across Australia to discuss current issues within the financial services area.